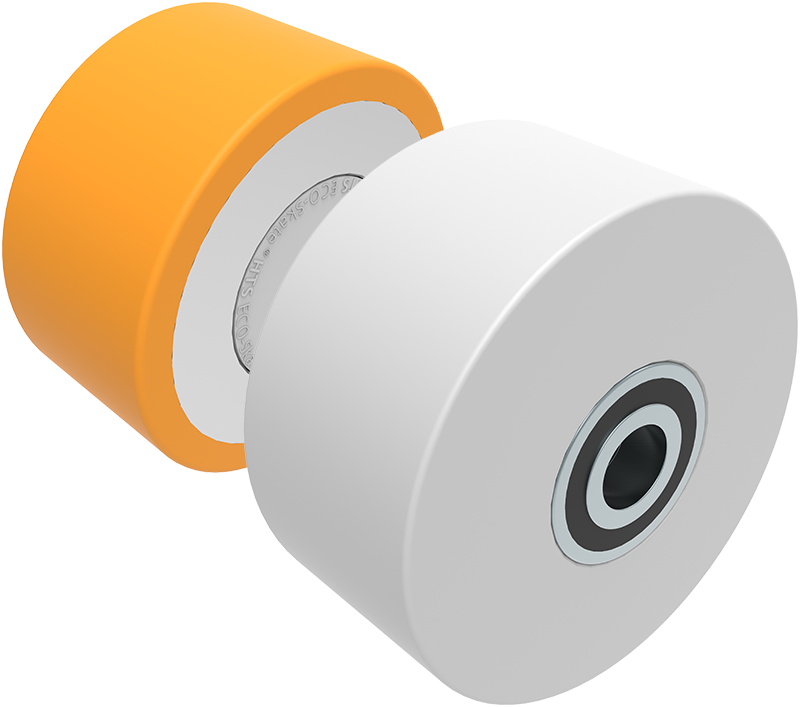 ECO-Skate® Wheels
HTS equips all transport trolleys with high-quality wheels. These are special made parts that are not offered on the standard market, but are manufactured according to HTS requirements in Europe. In polyurethane wheels, the individual components are mixed in such a way that they meet the highest quality and safety requirements. The same applies to the processing of nylon wheels. Last but not least, the influence of many decades of practical experience results in the selection and type of wheels and their production.
HTS steel rollers
For extreme requirements, we also offer the possibility of equipping our load moving skates with steel rollers. Please ask for this.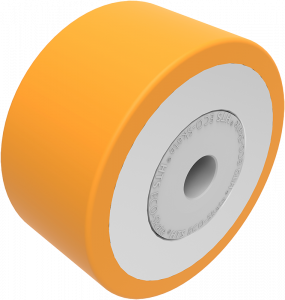 Polyurethane wheels
In 2000, HTS was the first manufacturer to equip its ECO-Skate load moving systems as standard with HTS 3-component polyurethane rollers. These were developed together with one of the most experienced wheel  manufacturers in Europe to meet the highest quality and safety requirements. The HTS polyurethane wheels, manufactured using state-of-the-art fully automatic production processes, are characterized by a high level of adhesion of the roller lining to the steel core. They have a long service life and are wear-resistant and resistant on typical industrial substrates. The material is crack-resistant in the case of a cut, e.g. by steel chips and is also characterized by oil, grease and gasoline resistance. The elastic properties of the polyurethane ensure a high degree of cushioning, better uneven floors and are shock-absorbing.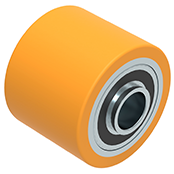 PU Ø50
Article Number
11.050.01.42
In use in the series
MINI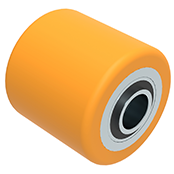 PU Ø85
Article Number
11.085.00.14
In use in the series
IDEAL DUO ROTO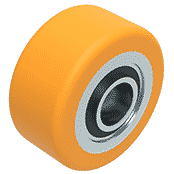 PU Ø85
Article Number
11.085.01.34
Clamping length (mm)
43.5
In use in the series
ROTO, ROTOflex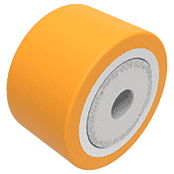 PU Ø140
Article Number
11.140.20.25
In use in the series
XL DUO XL BALANCE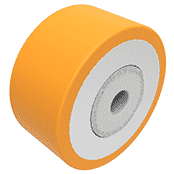 PU Ø180
Article Number
11.180.20.25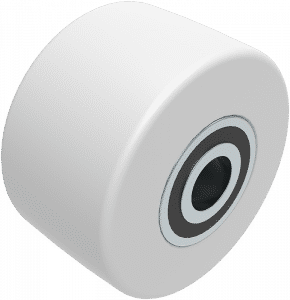 Nylon wheels
For smooth and level floors, ECO-Skate® trolleys with HTS nylon wheels are used. These are made of solid material and are therefore particularly high quality and abrasion resistant. The very high payloads that result from this can never be achieved with rolls of conventional nylon tubes. HTS nylon wheels have extremely low rolling resistance, making it easy to move larger weights by hand. The required tractors can be correspondingly smaller.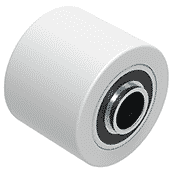 NY Ø50
Article Number
11.050.11.42
In use in the series
MINI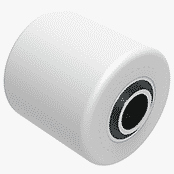 NY Ø85
Article Number
11.085.10.14
In use in the series
IDEAL DUO ROTO CR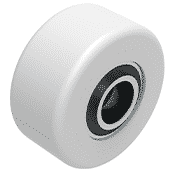 NY Ø85
Article Number
11.085.11.34
Clamping length (mm)
43.5
In use in the series
ROTO, ROTOflex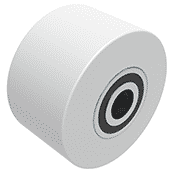 NY Ø140
Article Number
11.140.10.25
In use in the series
XL DUO XL ROTO XL eMotion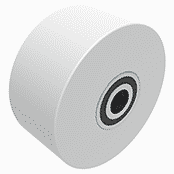 NY Ø180
Article Number
11.180.11.25
In use in the series
BIGplus SPEZIAL