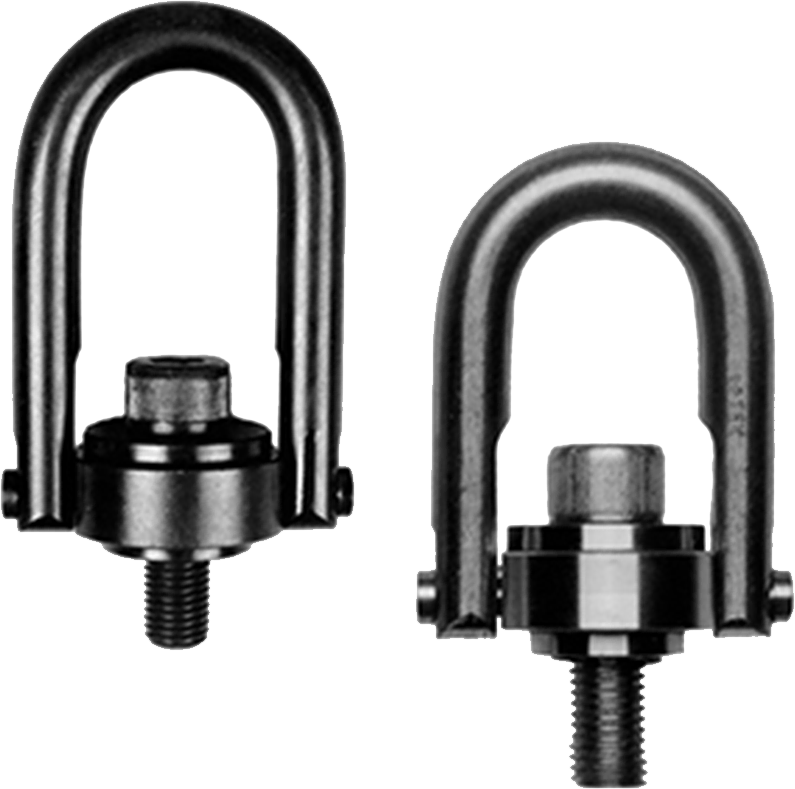 ACTEK® Hoist Rings
ACTEK® hoist rings from the USA are distributed by HTS since 2000 throughout Europe. There is a wide field of industries where simple handling of heavy loads are offered by ACTEK® hoist rings with capacities from 200 to 44.600 kgs.
Outstanding features of different series are the high safety factor of up to 6:1, that some swivel 360° and pivot 180°.
Each hoist ring is heat treated and 100% magnetic particle inspected as well as 200% proof load tested. In addition they are tested from independent laboratories and each hoist rings has its own serial number for better traceability for safety inspections. The areas where hoist rings can be used is wide and includes all industries where machines, tools, dies, containers and more have to be lifted for production, mounting, or inspection.
A special hoist ring device is the patented WKA-System for the assembly of tower segments of wind turbines where as
whole tower families from one or more manufacturers can be lifted and assembled with only 6 hoisting points.