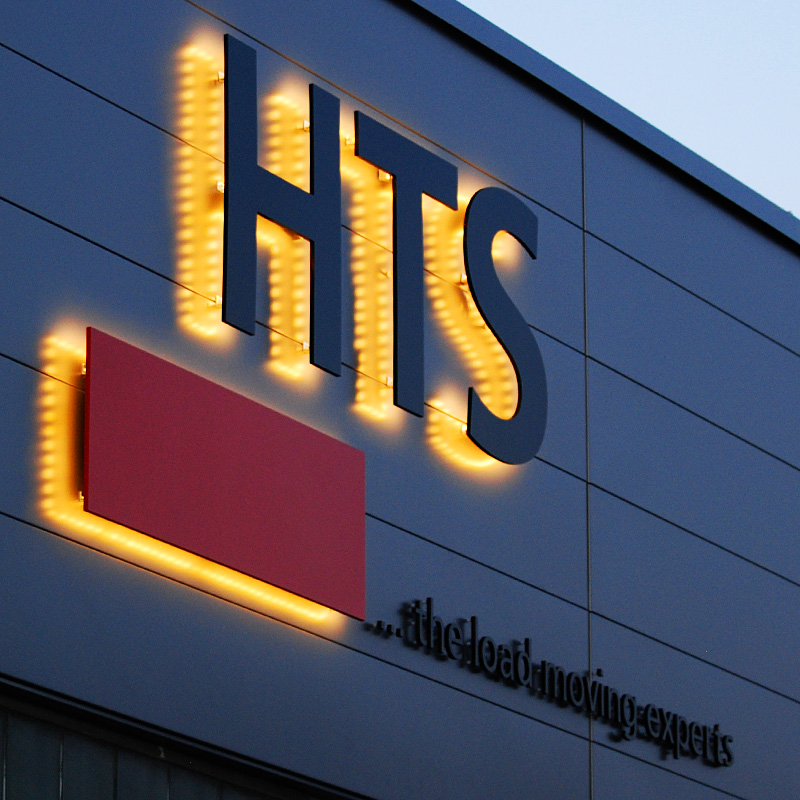 The HTS company history
The success movement. In our 20 years long company history, we have made a great deal of progress with HTS Hydraulic Transport Systems. Here are the most important milestones at a glance.
1970–1998
1970–1998
Karl Koch, father of the com­pa­ny founders Ste­fan and Michael Koch, spe­cial­ized in machin­ery mov­ing and cre­at­ed a steel-wheeled skate sys­tem with a 30-tonne capac­i­ty for use in heavy-duty areas. His inno­v­a­tive work was car­ried for­ward by his sons, who became a dri­ving force in the heavy-load-mov­ing indus­try.
1998
1998
A sig­nif­i­cant year. HTS Hydraulis­che Trans­port­sys­teme GmbH was found­ed.
1999
1999
We increased the load of our mov­ing skates to 24 tonnes.
We devel­oped three dif­fer­ent mod­els of toe jacks with capac­i­ties of up to 10 tonnes.
2000
2000
For the first time we took part in the Han­nover Messe Fair (CeMAT).
We intro­duced our new ECO-Jack with its 25-tonne capac­i­ty and dis­played our entire range of load-mov­ing sys­tems as well as the ACTEK hoist ring – a prod­uct from the USA which is exclu­sive­ly dis­trib­uted in Europe by HTS.
The firts con­tact into the wind ener­gy busi­ness led to the first ver­sion of our lat­er WKA-Sys­tem.
2001
2001
Our load-mov­ing sys­tems were renamed to ECO-Jack TF. We focused on the devel­op­ment of lift­ing tools specif­i­cal­ly for the con­struc­tion of wind tur­bines. We also worked to enhance our skate and jack prod­uct ranges.
We announced dis­tri­b­u­tion part­ner­ships in Spain and Italy.
2002
2002
This year saw the launch of new ACTEK hoist rings. We also pre­sent­ed the WKA-Sys­tem for safe­ly and quick­ly assem­bling tow­er seg­ments of wind tur­bines.
We were proud to dis­play the brand new 50-tonne EJ500-3XR as the largest mod­el of the ECO-Jack XR-series.
Tradeshows: Han­nover Messe Fair (CeMAT)
We announced new dis­trib­u­tors in Turkey and France.
2003
2003
This year marked the found­ing of inde­pen­dent dis­tri­b­u­tion com­pa­ny HTS Direct Ltd in the UK.
2003 also sig­nalled a num­ber of addi­tions to our prod­ucts. Our load-mov­ing skates were rebrand­ed to ECO-Skates and our range of skates with four points grew as we began to stock the ECO-Skate DUO.
We also added the iX16L and the iX16S to the i‑Series XL. 360-degree ROTO-Skates were intro­duced to our prod­ucts as well as the nick­el plat­ed CR-Series with nylon wheels.
For the UK mar­ket we extend­ed our prod­uct range with the new ECO-Jack C‑Series ("the Con­queror") as well as the ECO-Skate CS-Series (Cater­pil­lar Skates).
Tradeshows we fea­tured: HIREX@SED, Eng­land and HUSUMwind, Husum
New dis­tri­b­u­tion part­ner in the UK
2005
2005
We dou­bled our pro­duc­tion space and pur­chased a 3‑station cut­t­ing-edge weld­ing robot.
With larg­er ware­house space we start­ed to stock the new ECO-Skate i‑Series XL with both the iX40L and the iX40S mod­els.
This year we attend­ed CeMAT, Han­nover and HUSUMwind, Husum.
2006
2006
Our ECO-Jack G‑Series was expand­ed with a brand new mod­el fea­tur­ing a 10-tonne capac­i­ty (the EJ100-3G).
Mov­ing capac­i­ties were also increased for the ECO-Skate DUO XL skates from 32 up to 128 tonnes.
2007
2007
Always com­mit­ted to improv­ing our pro­duc­tion lev­els, we pur­chased a CNC milling machine. We added to our range of avail­able prod­ucts includ­ing the 360-degree ECO-Skate ROTO-Skates with the iR32 and 3.2‑tonne capac­i­ty.
We were delight­ed to announce the launch of the new ACTEK ball-bear­ing URL-Series.
Our prod­ucts were fea­tured at HUSUMwind, Husum
We announced a new part­ner­ship with a Dan­ish dis­trib­u­tor.
2008
2008
We cel­e­brat­ed the 10th anniver­sary of HTS in Ger­many.
To strength­en our pro­duc­tion in Ger­many we pur­chased anoth­er new CNC milling cen­ter.
Tradeshows we attend­ed CeMAT, Han­nover and HUSUMwinden­er­gy, Husum.
New dis­tri­b­u­tion part­ners in Swe­den, France and Brasil.
2009
2009
Through­out 2009 we made it our pri­or­i­ty to improve our already impec­ca­ble qual­i­ty stan­dards. A new qual­i­ty man­age­ment sys­tem accord­ing to ISO9001:2008 was intro­duced and all sys­tems were aligned for a new ERP as well as CRM soft­ware.
We expand­ed our ware­house in order to reduce deliv­ery times.
Dur­ing the glob­al eco­nom­ic cri­sis we cre­at­ed many var­i­ous spe­cial solu­tions for our cus­tomers.
We also announced new dis­trib­u­tors in Korea, Israel and the Nether­lands.
2010
2010
We took over the dis­trib­u­tor­ship for Gruni­ver­pal Tranchero Cranes and Mold Han­dling Equip­ment which are very com­pact built with high lift­ing capac­i­ties in the work­ing area com­pared with oth­er cranes.
Tradeshows we attend: HUSUMwinden­er­gy, Husum and K, Dues­sel­dorf.
We will con­tin­ue to grow and extend our dis­tri­b­u­tion net­work in Europe and world wide.
HTS direkt AG was estab­lished as an inde­pen­dent office in Switzer­land.
2011
2011
Intro­duc­ing the ECO-Skate BIG series with load capac­i­ties up to 220 tonnes.
More cus­tomers use the WKA-Sys­tem to be faster in tow­er mount­ing and feed­ing the grid.
Tradeshows: CeMAT, Han­nover
New dis­trib­u­tors in the Czech Repub­lik and Slove­nia.
2012
2012
HTS installs new engi­neer­ing and ERP soft­ware and invests in the expan­sion of pro­duc­tion area and stor­age facil­i­ties.
We wel­come new col­legues in our staff.
Spe­cial solu­tions are deliv­ered to cus­tomers: a DUO-Skate with mod­u­lar capac­i­ties for mov­ing dif­fer­ent machines or ROTO-Skates equipped with a pres­sure block for syn­cronized lift­ing for main­te­nance appli­ca­tions.
The WKA-Box is very pop­u­lar and becomes a stan­dard for the users of the WKA-Sys­tems.
Tradeshows: HUSUMwinden­er­gy, Husum
2013
2013
Tradeshows: K, Düs­sel­dorf
2014
2014
Intro­duc­ing the ECO-SKATE eMo­tion 40. Moves load capac­i­ties inde­pen­dent­ly with­out any push­ing or pulling devices.
The state of the art elec­tric engines and radio remote con­trol unit are han­dled eas­i­ly to min­imise mis­takes by the user.
Tradeshows: CeMAT, Han­nover and WindEn­er­gy Ham­burg
2015
2015
Tradeshows: Logi­MAT, Stuttgart and HUSUMwind, Husum
2016
2016
HTS Direct LLC is found­ed as the new dis­tri­b­u­tion part­ner in the Unit­ed States of Amer­i­ca. We expand our dis­tri­b­u­tion net­work to Grand Rapids, Michi­gan, USA to fur­ther pro­vide our cus­tomers expec­ta­tions and offer the same dis­tri­b­u­tion ser­vices.
Tradeshows: BAUMA, Munich, CeMAT, Han­nover and AMB, Stuttgart
2017
2017
Cer­tifi­cate DIN ISO 9001:2015.
2018
2018
Trade shows: CeMAT, Han­nover