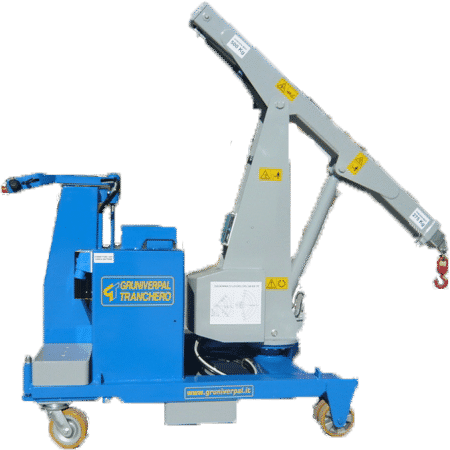 Gruniverpal® Industrial cranes and mold handling
Since 2010 we distribute Gruniverpal® Tranchero industrial cranes and mold handling equipment. They offer the most compact dimensions connected with very high load capacities throughout the whole working space.
The Minidrel B-Series have lifting capacities between 4 and 25 tonnes. These mobile cranes are suitable for indoor and outdoor use in both civil and industrial environments.
The Mini Crane GB-Series can be used in all kinds of environments. With a lifting capacity of up to 750kg, they are suitable for both industrial and civil areas.